When I was growing up in Texas, heading out to the local VFW hall on a Friday night for live music and two-steppin' was the norm. As a result, I have been dancing since I was just a small boy. When I moved "up north", that dancing fell by the wayside, but a love of music and movement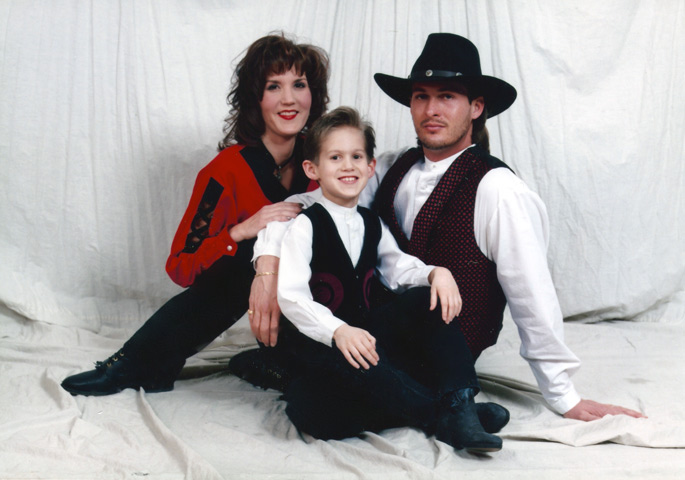 continued to be a part of my life through high school band and a stepping fraternity in college.

I found my way to line dance in 1988. I walked into a country bar with my wife one night, thinking that we would do a bit of two-steppin' and listen to some music.  We were stunned when we checked out the dance floor and it was packed with people dancing in lines and having a blast. Since there was no room to couples dance, I stepped onto the floor and picked up the Tush Push. Wow – what fun we had that night, and for many nights after, learning more line dances, meeting new people and dancing the nights away.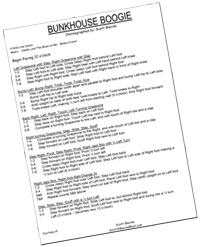 A few months later, I started teaching line dance at the local community center and at private functions. I really enjoyed sharing my passion for dance through teaching, and it was that passion that drove me to choreograph my first line dance, "Bunkhouse Boogie" - and that's when it all really started.  Once our dance friends saw us dance it, they wanted to learn it, so I taught them.   When we got the Deejay at the local country nightclub to play the song and we danced "Bunkhouse Boogie", I was asked to come back to the club and teach the dance. That turned into a permanent teaching position, which led to a teaching position at a new 60,000 sq ft. nightclub in the Chicago suburbs. I was teaching as many as 1000 people on any given weekend night and they wanted to learn more of my dances.
Well, one dance turned into a few dances, and at some point, someone mentioned that I should put my original choreography into competition.  So I put together a few of our friends, called ourselves the Country Steppin' dance team, and we set off to show everyone my dances at an organized dance competition. I won that competition, and many after, and those wins earned me invitations to teach at these amazing and addictive dance convention weekends. Spending time in this new dance world fueled my love for music and dance, and I worked to expand my teaching skills and develop my choreography. I earned the reputation for making people's dancing better and easier by sharing tips and teaching technique in my classes. My reputation for teaching technique spread, which eventually led to teaching and judging on the regional dance circuit, and then the World Championships. Surprisingly to me, the requests to teach and judge continued to come in from far and wide, and the next thing I knew, I was traveling around the world sharing this love of dance with an amazing family of dancers from many different cultures.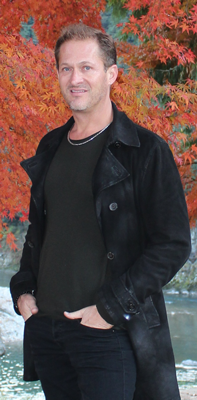 Over the years, I have tried to keep my choreography creative and fun, explored new areas of dance and music, worked with/trained some incredibly talented dancers, and helped to expand the world of line dance both socially and competitively. I have been blessed to enjoy much success, earning national and international acclaim, including:
Induction into The Linedancer Magazine Hall of Fame - UK
Multiple Crystal Boot Awards – Linedancer Magazine - UK
Multiple Star Awards – UCWDC - USA
Multiple Country Dance Music Association Awards - USA
Multiple Dancer's Choice Awards - USA
Multiple Outstanding Dance Achievement Awards- Canada
Most importantly, I have had the opportunity to travel extensively, meet some wonderfully interesting people and build many priceless friendships, all while doing work I really love to do.
Music and dance never fail to inspire me, and I plan to keep following wherever they lead. Thanks to everyone for the amazing experiences that I have been allowed to enjoy and for the opportunity to continue the journey.